Supporting independent Irish businesses in March
Posted by THE COLLECTIVE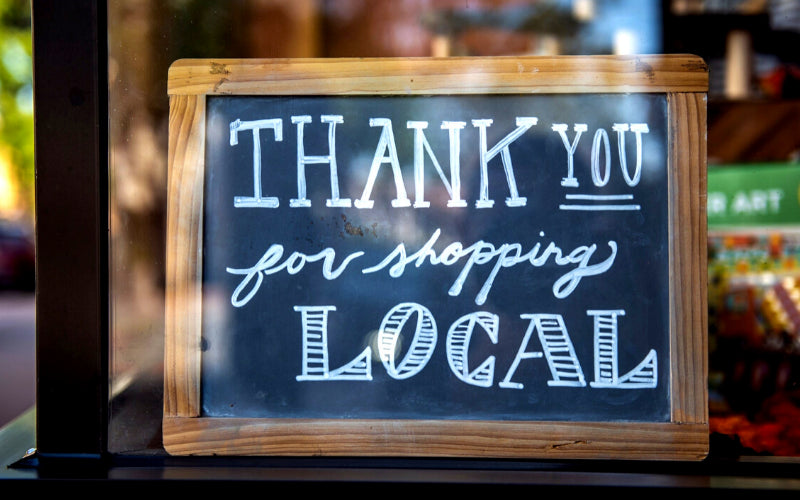 Supporting local Irish businesses has never been more important but its especially relevant this year for the small businesses of Ireland. This year has been particularly challenging for our Island's incredible artists. Buying from independent businesses is a great way of supporting our island's most unique talents!
Ireland has come together and shown remarkable strength and care for each other. A solid year into (I'm sorry) unprecedented times, we could all do with a bit of self-care on our national holiday. So, here's a few ways you can make this this March a special one- you deserve it!
Support a local Irish artist
Grainne Bath Enright is a Dublin-based fine artist specialising in scenes from across the Emerald Isle. From the collection 'A Sense of Place', inspired by wild places within Ireland,
elements from the wildlife of Lough Dan amid the Wicklow mountains have been pulled together to create a detailed cluster of nature in this gorgeous, dynamic and unmistakably Irish print. Invest in a statement piece
Invest in a statement piece
DeBláca Jewellery is a home-grown brand steeped in Irish lore and nature. Design and art is in Mairead deBláca's veins- her great grandaunt taught at the Cork Crawford Art College. Growing up in Cork, Mairead was steeped in history, art and culture. She describes this piece as her "lucky shamrock"- a nod to the ancient use of the shamrock to ward off evil spirits. There is so much beauty in this quintessentially Irish symbol, into which Mairead has breathed new life in this gorgeous, organic golden broach. 
Engage in some home-grown self-care
When times are tough it becomes all the more important to show care to others, and importantly, ourselves. Clarke's of Dublin have produced this super-indulgent herbal bathing oil, infused with jojoba, sweet almond oil, vetiver & black pepper essential oil with Achill Island Seaweed & Comfrey herb. By bringing us back to Ireland's natural landscape, this gorgeous oil provides us with the space and time to reflect and heal. 
Make a night of it!
We know that this spring is going to be unusually sedate, we are right there with you.
That's why our sister company, The Silver Works, have launched their suite of Virtual Classes, where you and your gals (or pals!) can come together and have a special night in, designing a unique piece of jewellery and learning an ancient craft (green cocktails optional but encouraged!). 
Sláinte
Collection 2019
Sale 70% Off
Title for image