The Biggest Jewellery Trends in 2023
Posted by THE COLLECTIVE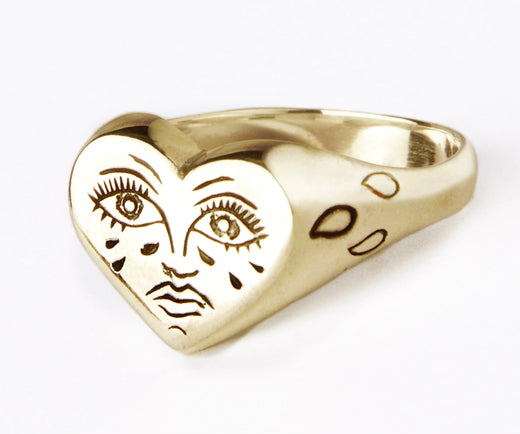 The 6 most trending jewellery items for summer 2023 have been named.
Can we match them? You bet your pinkie ring we can!
Reading trend reports and style edits is how many of us feel our way into finding what jewellery is right for us. Jewellery is so personal, yet many of us are inspired by a favourite movie star or a catwalk look.
A part of how we make sure we keep abreast of what our customers are looking for, is by making sure we can tick all the boxes on the most influential trend reports.
We pride ourselves on having a wide variety of designers and styles so that our customer will always find what they're looking for. 

Here are pieces from our collection that match the biggest trends of 2023.
Look at me Earrings.
Stand out, get noticed and leave no head unturned with earrings that announce your arrival.
Alex + Svet
€95,00
€98,00
Bold Cuff.
A summer jewellery selection is never complete without a statement cuff. A perfect accompaniment for those long floaty dresses.
Sara Gunn
€300,00
Gallardo & Blaine Designs
€288,00
Going Green.
Everywhere we look, we're seeing more and more colourful jewellery. Emerald in particular is really having its moment on the catwalk and the red carpet.
Watermelon tropical
€62,00
€80,00
Punk it up.
Chunky chains, layered necklaces and pieces full of attitude are bringing punk back onto our radar and jewellery boxes. Gather a few key pieces to get the bold  punk look.
Aria V
€79,00
Cosmic Boulevard
€205,00
Signet Rings
Signet rings or pinkie rings are definitely enjoying a full renaissance. You won't find any devoted fashion fans with a bare pinky ring this summer and we have some of the best around.
Cosmic Boulevard
€240,00
Cosmic Boulevard
€205,00
Personalised Jewellery
Wearing personalised jewellery is a great way to individualise your look. Be it an engraved piece from a best friend or a simple initial necklace, personalised jewellery can be a great way to express our uniqueness. At The Collective,  We have several options available including engraving, stamping and finger print necklaces.
Personalised Charms
€65,00
Engravable Jewellery
€95,00
Whether you follow trends or prefer to invest in timeless pieces, we have a wide selection to offer our customers here at The Collective. Our friendly team will chat you through options according to taste. 

To shop more pieces from our collections, visit us in store and online at The Collective.
Collection 2019
Sale 70% Off
Title for image