Designer Spotlight: Mar Cucurella
Posted by THE COLLECTIVE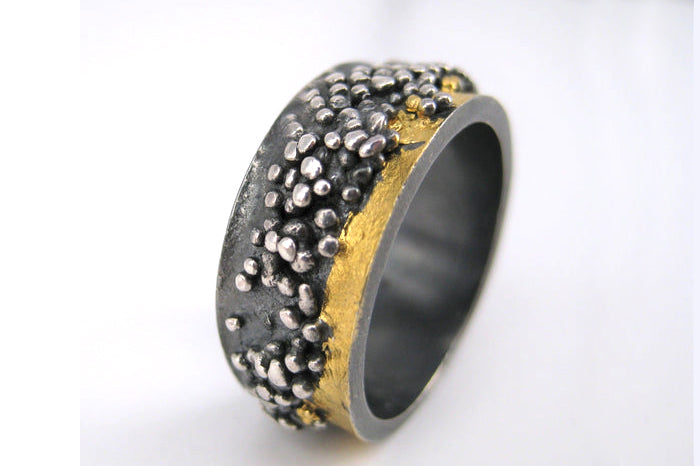 This is the heartfelt love story of the Cucurella workshop, where they craft exquisite jewellery using gold, silver, and other fine materials.
Back in 1967, Ignasi Cucurella set out on a mission to find a workshop in the heart of Barcelona's old town. He wanted to create beautiful jewellery, armed with only his jewellery table and a torch.
Ignasi, along with his wife Montserrat, began their labour of love. They would envision and bring to life unique jewellery pieces, packing them into a suitcase and venturing out to the streets to sell their precious creations.
With relentless dedication, in 1997 they introduced a ground-breaking collection of entirely black silver jewellery, complemented by gold. They unveiled this remarkable collection at Novajoia, marking the beginning of a transformative journey. What started with a few pieces soon expanded, giving birth to the current collections we see today.
Since 2009, Mar Cucurella, their daughter, has taken the reins of the workshop. She carries on their legacy with the same passion and devotion as her parents did.
This enduring love story of gold and silver lives on, transcending generations in the Cucurella family.
€108,00
€155,00
€100,00
Silver, Gold & Diamond Black Ring
€345,00
To shop Mar Cucurella's full collection visit us online or in store at The Collective, Drury Street, Dublin. 

For updates and special offers, sign up to our newsletter for 10% off your first order.

To keep an eye on the latest goings on in our lovely little Dublin jewellery shop, follow us on instagram.
Collection 2019
Sale 70% Off
Title for image